Back
Writers' Guild of Ireland Zebbie Awards 2022 Winners Announced
.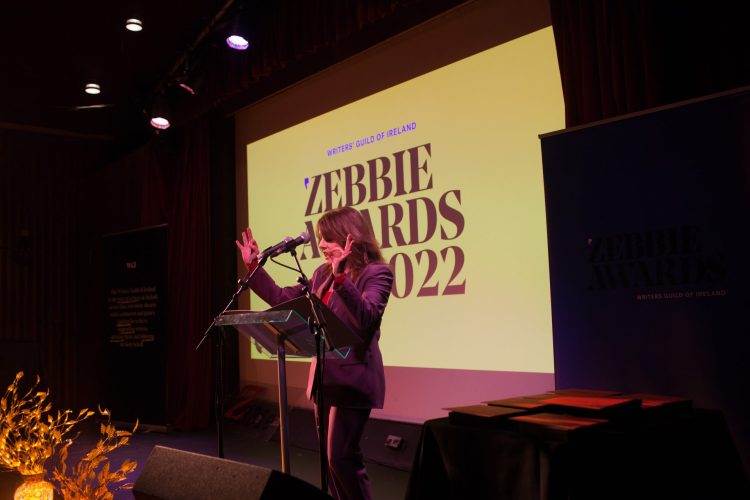 The Annual Writers' Guild of Ireland Zebbie Awards returned to the Sugar Club on Monday, 24th October 2022. Named in honour of O.Z (Zebby) Whitehead, the awards are voted for by members of the Guild. The 2022 Zebbie Awards recognise the best scripts for radio, stage and screen that were written and produced in 2021.
WGI Chair Jennifer Davidson said, "We're delighted to be able to celebrate the work that our incredible members do every year, through our annual Zebbie Awards. While writers might be inclined to stay firmly behind the scenes, the truth is that we are the key starting point for every great play, film, radio drama and tv series. It's our vision that captivates audiences, and that inspires the collaboration and creativity of all our colleagues across the industry. The nominees for this year's awards reflect the real talent that we know exists within our Guild. It was also a huge privilege this year to recognise the groundbreaking work done by the outgoing board of the National Campaign For The Arts on behalf of all artists."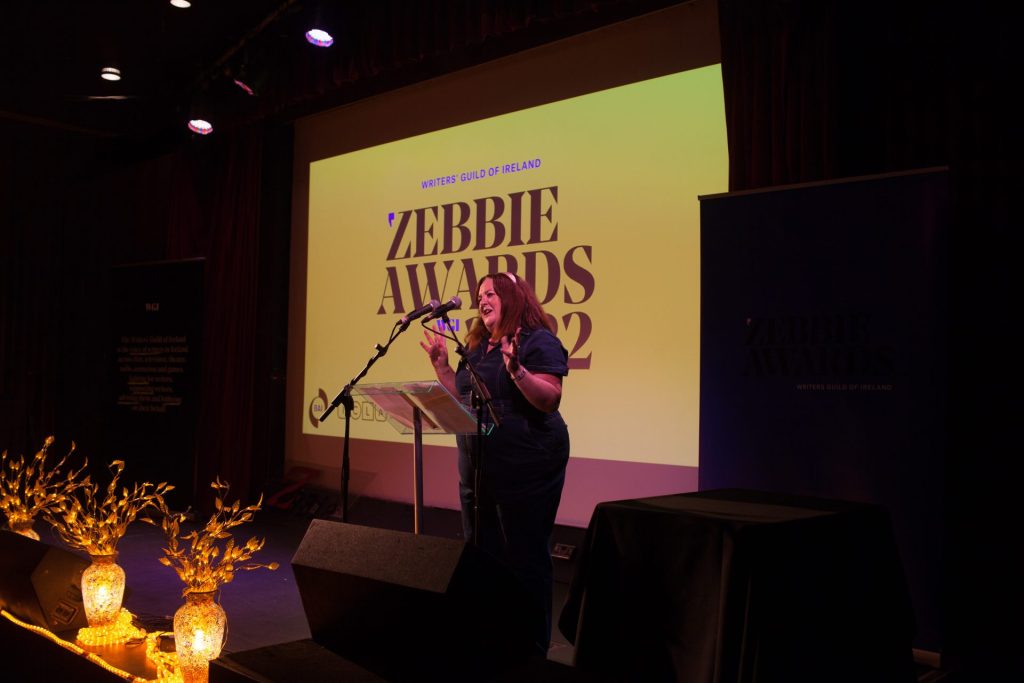 This year's Awards were hosted by actor and writer Tara Flynn (main picture). In another incredibly competitive year for scriptwriting talent, the winners were:
Special Services To Writers Award
National Campaign For the Arts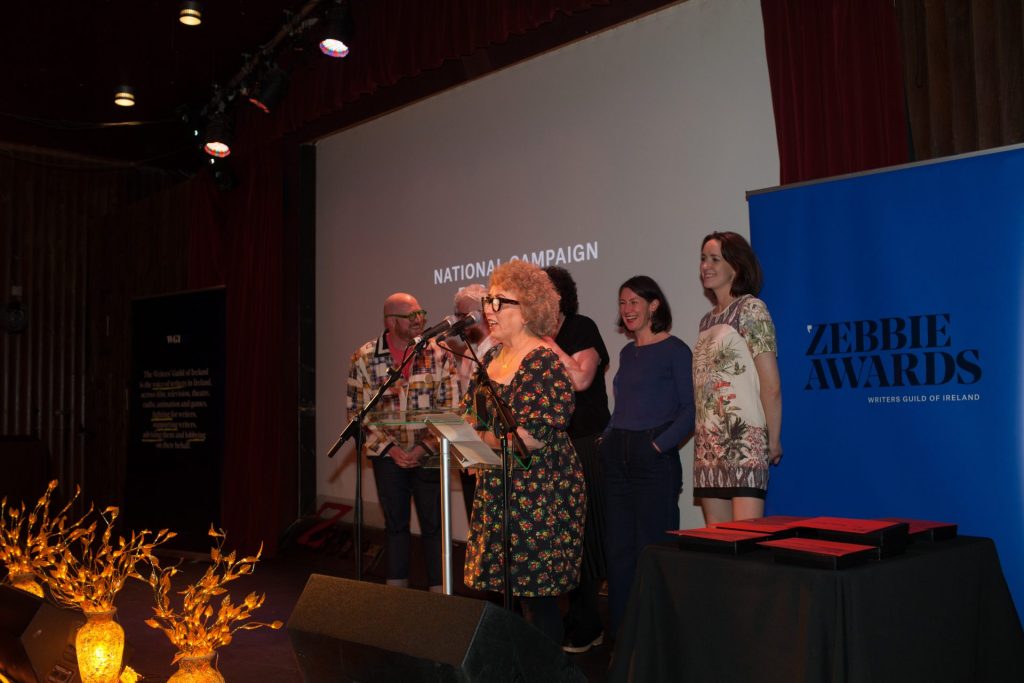 Best Animation Script
Carol Walsh for Dodo 'The Boyfriend' (For a script written by written Carol Walsh and Jack Bennett)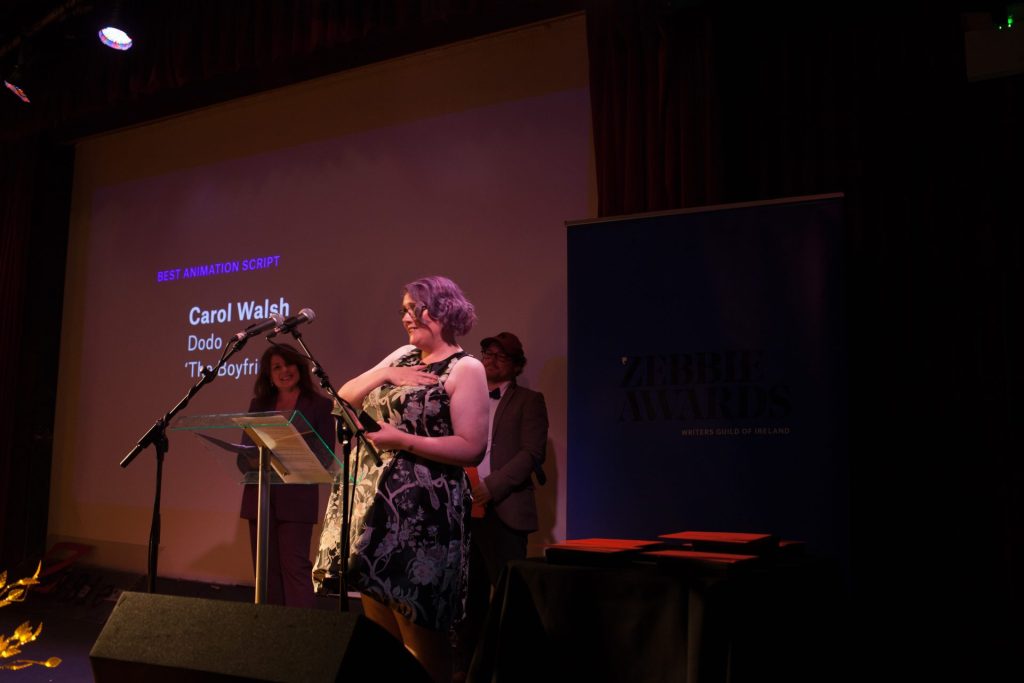 Best TV Drama Script
Ursula Rani Sarma for Smother (Ep 5)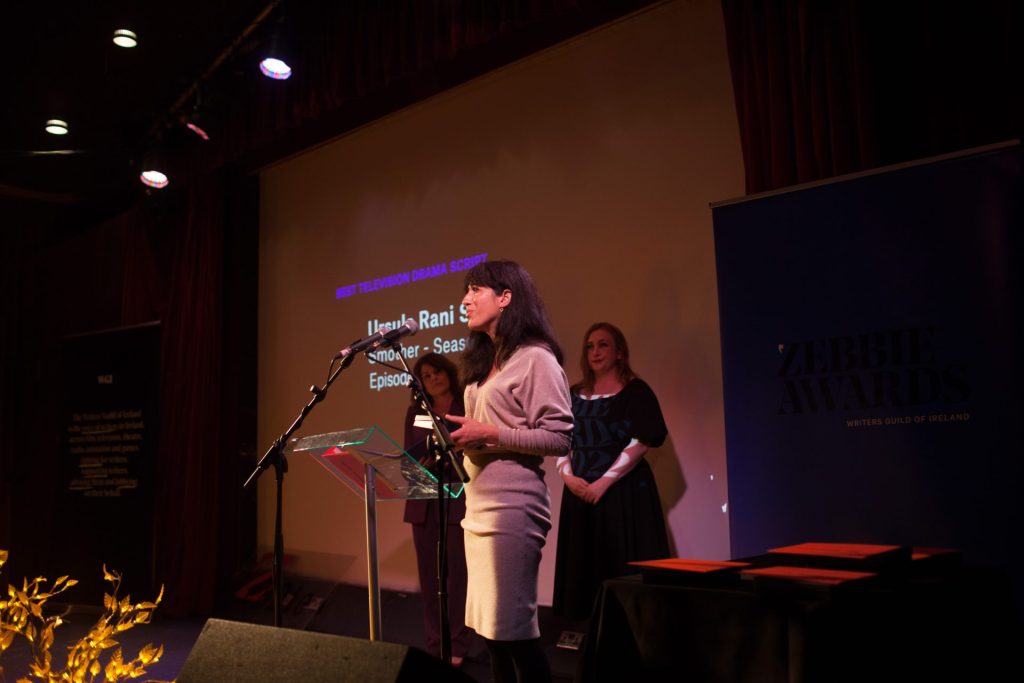 Best Short Film Script
Jean Pasley for Ship of Souls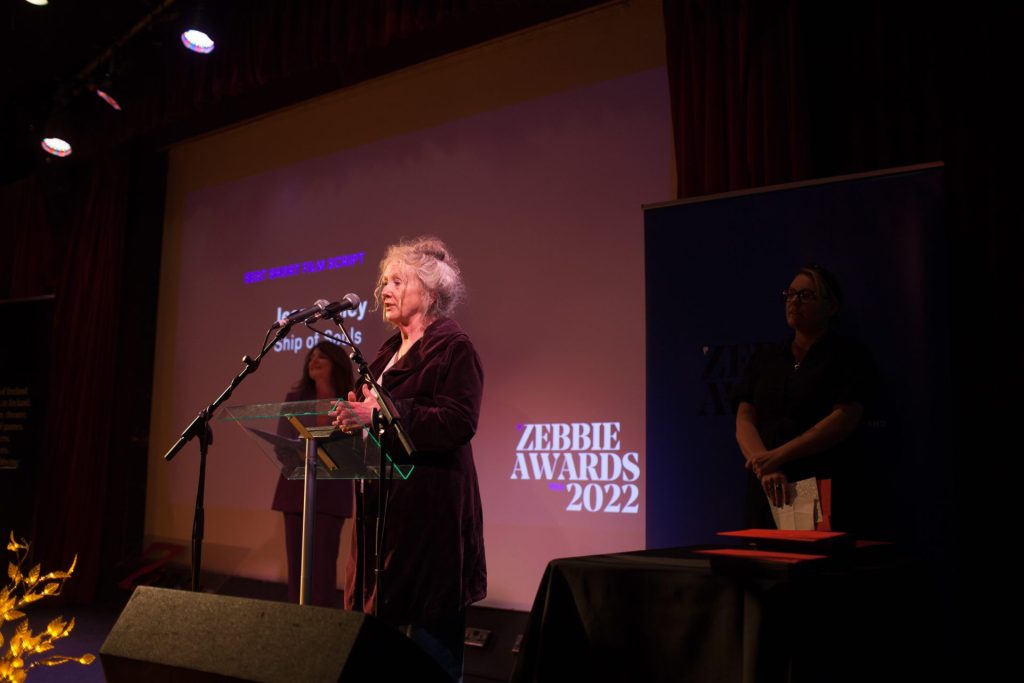 Best Feature Film Script
Kenneth Branagh for Belfast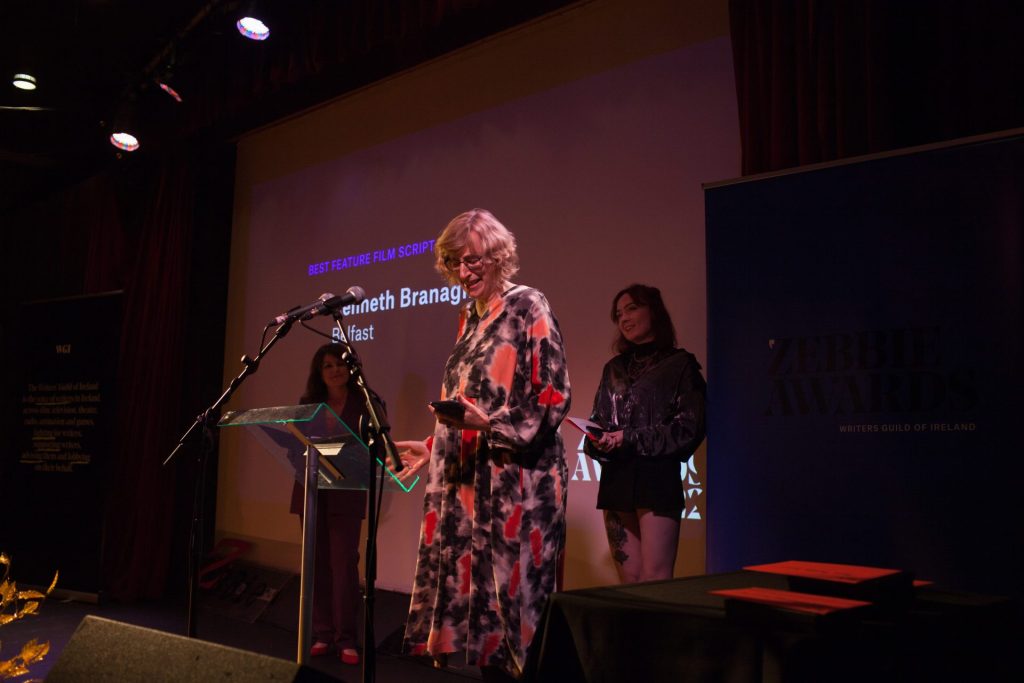 Best Radio Drama Script
Yvonne Quinn & Bairbre Ní Chaoimh for Maura Laverty: This Was Your Life
Best Theatre Script (joint winners)
Caitríona Daly for Duck, Duck, Goose
Mark O'Halloran for Conversations After Sex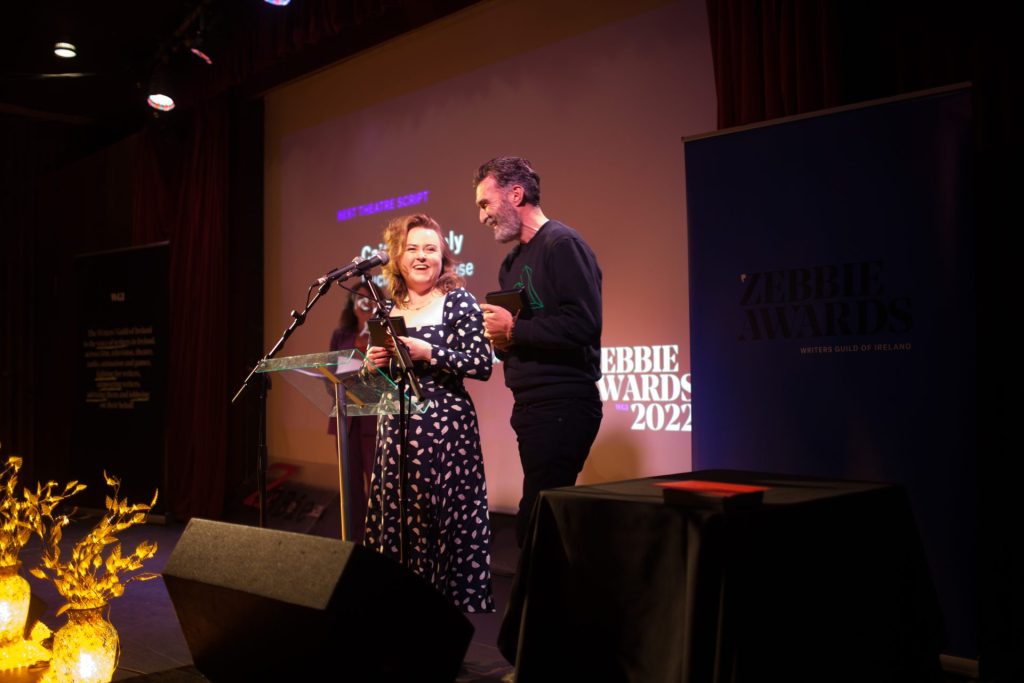 Best Continuing Drama script
Sonia Ní Oibicín for Ros na Rún (S25 Ep 69)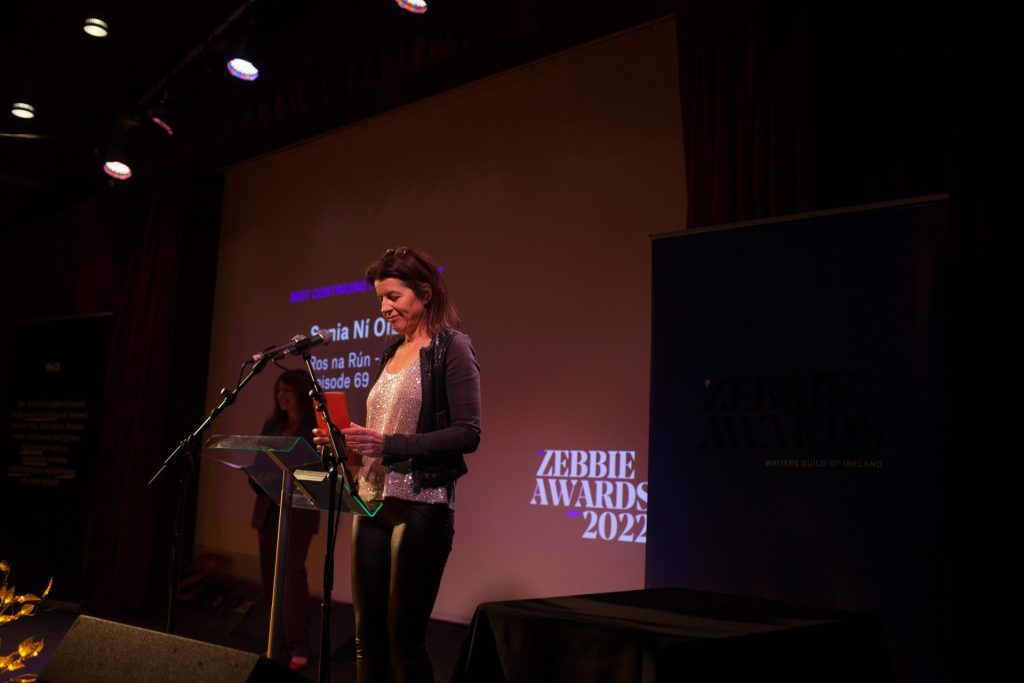 The Writers' Guild congratulates all the winners on their wonderful scripts.
With special thanks to the ICLA and the BAI for their support.
Photos by Sarah Cullen