Back
Zebbie 2022 Nominations Are Announced
.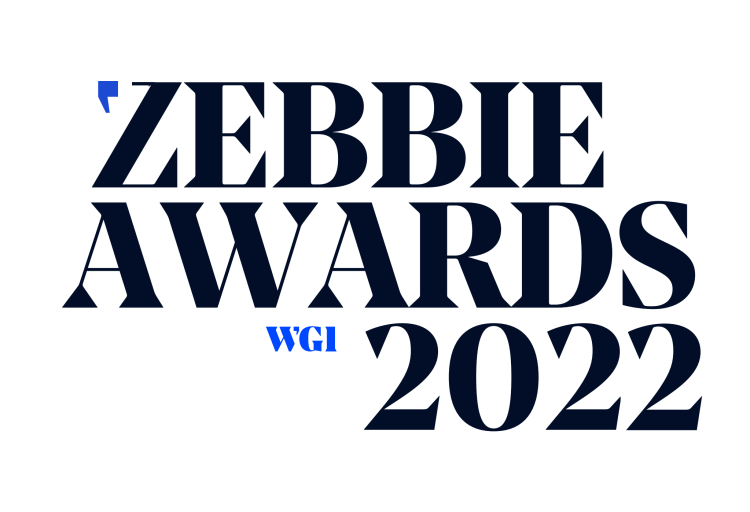 The writers who have been nominated in the 2022 WGI Zebbie Awards have now been ANNOUNCED!
Now in their 15th year, the Writers' Guild of Ireland Zebbie Awards are the high point of the year, celebrating the best in writing talent across stage and screen. Named in honour of O.Z (Zebby) Whitehead, the awards are voted for by members of the Guild. The 2022 awards recognise the best scripts that were produced in 2021.
Writers Guild members are now voting on their favourite scripts. The winners will be announced at an awards ceremony in The Sugar Club in October.
WGI Chair Jennifer Davidson says "we're delighted to once again have the opportunity to celebrate the best of Irish writing talent through our annual Zebbie awards. Coming out of the pandemic, the tenacity, hard work and creativity of all our members has never been more evident. Our warmest congratulations to all the nominees. We look forward to celebrating with you in October."
The WGI gratefully acknowledges the support of the Irish Copyright Licensing Agency and the Broadcasting Authority of Ireland.
The 2022 Zebbie Nominations are:
Theatre
The Shedding Of Skin – Vittoria Cafolla
Duck, Duck, Goose – Caitríona Daly
Conversations After Sex – Mark O'Halloran
Radio Drama
Maura Laverty: This Was Your Life – Bairbre Ní Chaoimh and Yvonne Quinn
Alarm Bells – David Blackwell, Alan O'Brien, Patrick Ferris and Berni Dwan
Two Thieves – Hugh Hick
Feature Film
Here Before – Stacey Gregg
Belfast – Kenneth Branagh
Foscadh – Seán Breathnach
Short Film
Ship of Souls – Jean Pasley
The Colour Between – Jade Jordan and Dave Tynan
The Passion – Frank Blake
Television Drama
Kin Series 1 – Episode 8 – Peter McKenna
Smother Series 1 – Episode 5 – Ursula Rani Sarma
Modern Love Series 2 – Strangers On a Dublin Train – John Carney
Continuing Drama
Fair City – Series 32 Episode 070 – Nick Wilkinson
Ros na Rún Series 25 Episode 69 – Sonia Ní Oibicín
Fair City – Series 32 Episode 170 – Carmel Callan
Animation
Alva's World  – Behind The Mask – Ciarán Morrison and Mick O'Hara
Mya Go – House Boat – Muireann Ni Chíobháin
Dodo – The Boyfriend – Carol Walsh (for a script written by Carol Walsh & Jack Bennett)
WGI members can vote here