Back
Tara Hegerty • Lie of the Land
'Lie of the Land' is screening at the Galway Film Fleadh.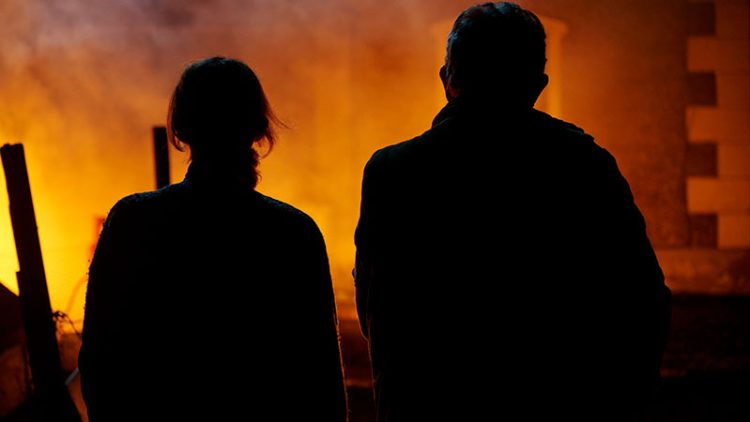 Tara Hegerty's Lie of the Land, directed by John Carlin, is screening at the Galway Film Fleadh on Saturday, 15th July at 19:00 at the Town Hall Theatre.
As the Wards prepare to abandon their lives, escaping a dire financial situation, a last-minute change of heart leaves them fighting for survival. After her mother's death, ageing farming couple Kath and Matthew decide to run from the crippling debt that is anchored around their smallholding, to find a new life in the sun. Their ticket to paradise comes via Shepherd, a mysterious stranger who promises safe passage away from all their problems for a fee. On the departure day, the couple change their minds. An angered Shepherd turns violent, and a deadly game of cat and mouse plays out around the farmhouse and its outbuildings.