Back
Galway Film Fleadh 2023
Three World Premieres and three Irish Premieres will screen the 35th edition of the film festival.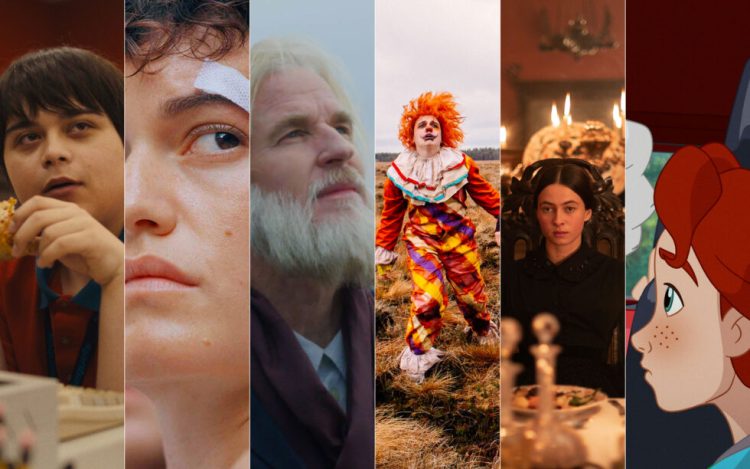 Galway Film Fleadh has announced today three World Premieres and three Irish Premieres which will screen the 35th edition of the film festival taking place from 11th-16th July in the Town Hall Theatre and Pálás Cinema. 
Lies We Tell, written by Elisabeth Gooch and directed by Lisa Mulcahy , will receive its World Premiere on the 15th July at 9.30pm at the Town Hall Theatre. A contained psychological thriller about a gaslit girl's break for freedom, the film stars Agnes O'Casey, David Wilmot, Holly Sturton and Chris Walley in this story of an orphaned heiress who must fight her guardian for her inheritance— and her life. 
Also announced today is the World Premiere of Apocalypse Clown  on the 14th July at 9.30pm at the Town Hall Theatre.  Written by Demian Fox, George Kane and Shane O'Brien and directed by George Kane, the film follows a troupe of failed clowns as they embark on a chaotic road trip of self-discovery after a mysterious solar event plunges the world into anarchy. Jenny (Amy De Bhrún), a conspiracy clickbait reporter, is looking for a way to broadcast the truth to the whole world. The Great Alphonso (Ivan Kaye), a pompous ex-TV clown celebrity, spots his chance to resurrect his career and reclaim the fame he so craves; while Bobo, Pepe, and Funzo, desperately try to escape the wrath of some vengeful human statues. 
Irish Premieres at the festival will include A Greyhound of a Girl, Enzo d'Alò's animated adaptation of Roddy Doyle's delicate coming-of-age novel. The family animation follows 11-year-old Mary who loves to cook and dreams of becoming a great chef. Her beloved grandmother, Emer, encourages her to make this dream come true. With a cast that includes Brendan Gleeson, Sharon Horgan, Rosaleen Linehan and Charlene McKenna, the film will screen in Ireland for the first time on 16th July at 3pm at the Town Hall Theatre.
Further films announced today include the World Premiere of The Martini Shot, which follows an ailing movie director as he begins to shoot what he believes to be his final work of art, and the Irish Premieres of Mutt and I Like Movies.