Back
Hugh Farley Steps Down As WGI Director
.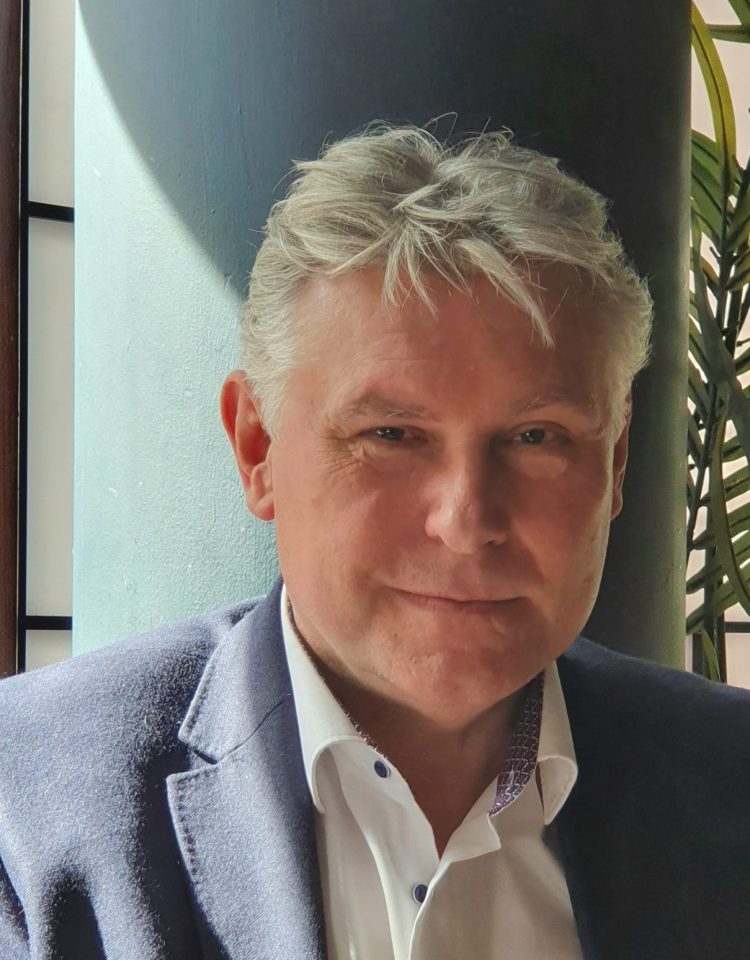 In a planned move, WGI Director Hugh Farley will be stepping down as Director of the Writers' Guild in Mid-September after 4 years at the Guild. In a newsletter item published on Wednesday, 26th April, he wrote to WGI members: "I believe that, like American presidents, four years is long enough. I will be returning to what I love best: writing, directing and producing."
He noted that during his tenure, there have been many wins, and a few "works in progress". "Navigating the COVID crisis", he noted, "was particularly challenging but it forced us to analyse how we do things which resulted in a series of efficiency gains that enabled us to lower our costs and return better value to members".
"I am particularly happy that the first cadre of candidates will complete their "Writer As Executive Producer" course (for which WGI partnered with Screen Ireland Skills to deliver) this week. I believe that these, and those that follow in their footsteps, will change the power dynamic between Irish producers and writers forever. I passionately believe that writers must have an ongoing creative contribution to their work and participate financially in its success", he noted.
He played a key role in implementing WGI's digital strategy which led to an overhauling of their website, installing a new membership system and a directory, "Writing Talent in Ireland", that has become an essential resource for producers worldwide to reach out to Irish writers.
Farley also established an annual survey that provides historical data on rates of pay for Irish writers across Radio, TV, Theatre, Animation and Film. He noted: "The first iteration of the survey revealed to us empirically what we knew for some time: writers are paid disproportionately badly for their work and often not at all. It is hard to see how we encourage new writing talent and retain experienced talent if they cannot earn a living wage through their profession."
He has worked hard to form alliances with other representative guilds and trade unions like Screen Directors Guild of Ireland, Screen Composers Ireland and Irish Equity and significantly upgraded relations with SPI, Screen Ireland and Coimisiún Na Meán (formerly BAI).
"This is a small industry with both a phenomenal capacity for growth but also with several existential challenges that we must adapt to, such as diminishing role of screen culture in our national conversation, the threat to theatrical exhibition and attempts to deprive writers and fellow artists of their right to fair and proportionate remuneration", he noted.
The Guild's status has grown within the sector reflected by an invitation to participate in the AVMS Audiovisual levy campaign. The group's lobbying has already persuaded minister Catherine Martin to change the Online Media Regulation legislation to include support for the levy which is estimated to bring in €25 million extra funding into the sector, for development and production.
He noted: "Minister Martin has been the most effective and proactive Minister for Arts and Culture since Michael D. Higgins. The Basic Income For the Arts Pilot Scheme required political courage and tenacity. I am also grateful to the senior civil servants in her department for their openness and engagement on issues of concern to writers."
"Finally, it's been very gratifying personally to help members with their contract queries and offer advice. I know that the Guild will continue to prosper after I step down and look forward to continuing to participate as an ordinary member."
Both "The Imagination Machine" (for which he contributed episodes) and "Blasts From The Past" (for which he wrote an episode and directed) were nominated in the Children's TV category at this year's RTS Awards in Galway.
Farley concluded his newsletter editorial thus: "It's been an honour to work on your behalf, advocating to improve salary and conditions for all members and to build the Guild's reputation with other stakeholders and government".