Back
Animation Innovation and Immersive Development Fund for 2022
10 animation and interactive company announced.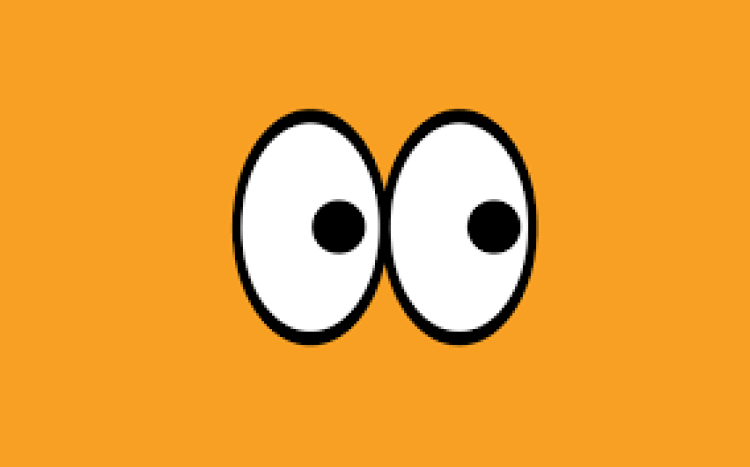 Fís Éireann/Screen Ireland in partnership with Animation Ireland have announced, with the support of Immersive Technologies Skillnet, the 10 animation and interactive company recipients of this year's Animation Innovation and Immersive Development Fund for 2022.
The selected projects and companies for the 2022 Animation Concept and Innovation Fund are:
AdventurVerse Studios
AdventurVerse Studios is an Ireland-based studio that will focus on creating content for its first story world: The AdventurVerse.
Concept Proposal – The Wing-Ed Freaks:
The design and development of the 3D virtual production workflow and 3D characters that will live in the AdventurVerse. The AdventurVerse is a transmedia project that includes a short form animation series for TikTok and YouTube Shorts, a longer-form YouTube series, an audio cinema series and a serialised novel.
Algorithm
Algorithm is an immersive production studio specialising in content creation for live events and immersive mediums.
Concept Proposal – Landfall:
Developing the narrative experience for Landfall: a tourable, immersive experience that follows the journey of storms from the Atlantic Ocean across the island of Ireland.
and maps and plans
and maps and plans is an animation studio focusing on original high end animation productions specializing in hand drawn animation with a focus towards older audiences.
Concept Proposal – Wold:
The development of a playable prototype for Wold, an immersive music-controlled VR experience, where the viewer progresses through the animated story through musical interaction. Wold is an experience for all ages which can be enjoyed purely for the play of music and movement, but also incorporates interactive elements and gameplay.
Calico Media
Calico Media is an innovative cross-platform and immersive media production company producing developing cross-platform approaches to creating hybrid formats.
Concept Proposal – The Time Keeper:
The development of a mobile app for The Time Keeper: a cross-platform, immersive adventure aimed at children aged 8 – 12, that brings the history and heritage of global capital cities to life. Set in the walkable of a capital city like Dublin, the audience can engage in the narrative through various forms of hybrid media, both immersive and linear, using Augmented Reality (AR) and mobile gaming.
Emagine
Formed in 2001, Emagine has 20 years' experience in creating inspirational digital content, with an extended focus on virtual reality storytelling.
Concept Proposal – Nano Nagle:
A development of an immersive narrative experience telling the history of education pioneer Nano Nagle in Virtual Reality.
Emily Aoibheann / 1iing heaney
Artist-dancer Emily Aoibheann and digital artist 1iing Heaney have been exploring the new motion and spatial capture technology, merged with aerial dance and animation.
Concept Proposal – Turrus:
The development and expansion of concept art and narrative for an immersive theatre experience: combining aspects of game engine technology in the integration of digital and live performance.
EZ Films
EZ Films, led by Ciarán Deeney and David Clarke, is a production company with a record of notable films, series, documentaries and a range of multi-platform productions.
Concept Proposal – Dublin Can Be Heaven:
The development of Dublin Can Be Heaven, a crowd-sourced VR project combining immersive technology and public participation that tells the social and community history of the Theatre Royal in Dublin, with participation from the public.
Little Moon Animation
Little Moon Animation is a CG studio based in Dublin and dedicated to creating compelling projects, full of character and imaginative story, brought to life through beautiful animation.
Concept Proposal – The Scavengers:
The development of an adventure role-playing game for children aged 8-12. The Scavengers is an immersive narrative and character-driven game with an eco-conscious message, exploring a futuristic version of Ireland.
Out Left Productions
Out Left Productions Ltd. is an award-winning, boutique production company that produces both animation and live-action content.
Concept Proposal – Scrap Metal:
The use and implementation of motion capture technology to generate high-quality animation for a high-concept short film, Scrap Metal.
Turnip & Duck
Turnip + Duck is an award-winning, writer-led, creator studio that originates, develops, and produces kids' comedy which is smart, funny, inclusive, and just a tad irreverent.
Concept Proposal – Atom Town:
Prototype development for an educational interactive app for children aged 4-7, built around the characters from the TV series Atom Town. A chemistry primer to introduce 4-7 year olds to the elements of the periodic table and STEM concepts, through a very light-touch, comedic prism.
Source: Screen Ireland