Back
WGA Strike Ends
WGI Chair Jennifer Davidson gives us an update following today's news.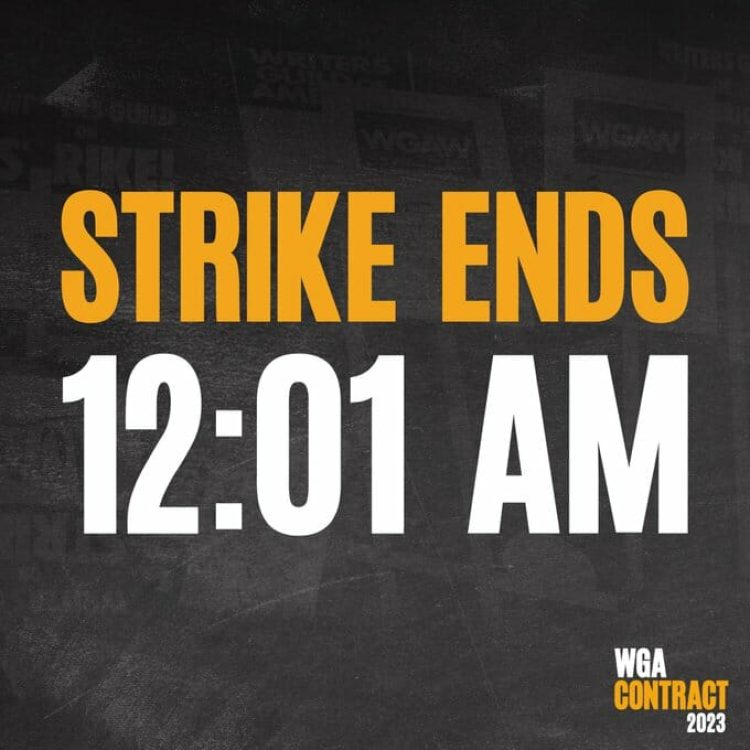 As of 12.01 AM Pacific Time, Wednesday 27th October 2023, the WGA strike was lifted, allowing WGA members to return to work after 148 days on strike. You can read the detail of what the hard fought for new MBA agreement is here https://www.wgacontract2023.org/
The tenacity of the WGA, their negotiating committee and their members is testament to the importance of Writers' Guilds and the power that writers have when they stand together. The WGA have won substantial increases in their MBA minimums, better terms for screenwriter employment, increased foreign streaming residuals and viewership based streaming bonuses as well as regulations on the use of AI so as not to undermine writers and their credits, or exploiting writers' material to train AI.
If you missed it, I spoke with Bryan Dobson on RTE Radio One lunchtime news about the agreement as it was announced. You can listen back here https://www.rte.ie/radio/radio1/clips/22300896/
These are important wins, and many of them points that the AMPTP flat out refused to consider when negotiations began back in May. The solidarity and determination of the WGA and their members to achieve better working conditions for writers is a thing they can be rightly proud of, and we send our congratulations and continued solidarity to them. While these negotiations won't directly impact conditions for writers here, it shines a valuable spotlight on how we are treated, and what decent pay and conditions for writers actually looks like (spoiler alert, we've a long way to go)
For Irish writers, this also means that Rule 13 no longer applies and there is no longer any restriction on working on projects under the jurisdiction of the WGA.
If ever proof were needed of the importance of Writers' Guilds, and of writers standing together, this is it.
Meanwhile, our colleagues in SAG AFTRA are still on strike. We hope that their strike will not stretch to 148 days, and that they too can achieve better working conditions for their members.