Back
Dermott Petty • The Only Punk Rocker in the Village
Edinburgh Fringe Premiere of Dermott Petty's play.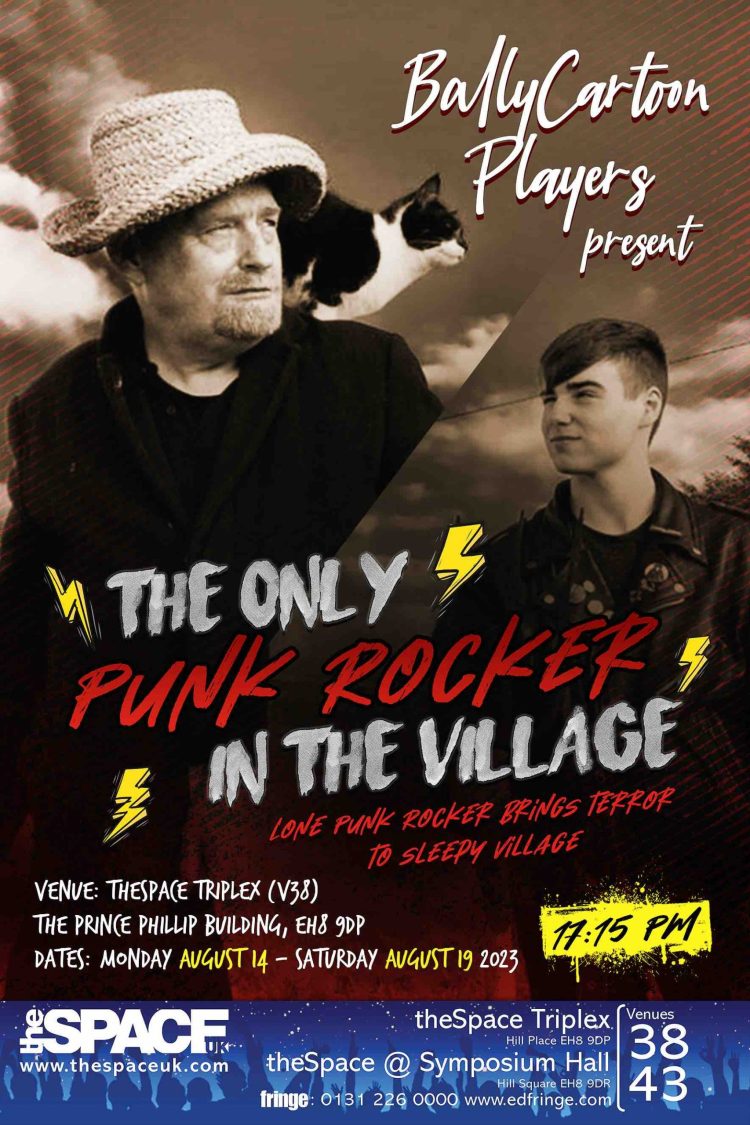 In 1978 the traditional Irish village of Lisdoonvarna is invaded by a new dangerous phenomenon, Punk Rock. Yet in this village there is only 1 Punk Rocker.
The Only Punk Rocker in the Village play takes place in rural Ireland in the 1970's when a teenagers discovery of Punk Rock turns his life upside down, causing consideration, shock and misunderstanding with his parents, community and friends. This new public enemy, that 1 Punk Rocker in the Village, has notions of rebellion, grandeur and turning the world upside down. He is also trying to get a girlfriend. What could go wrong?
The Ballycartoon Players production of The Only Punk Rocker in the Village will be performing at theSpace Triplex (V38), The Prince Phillip Building, EH8 9D on Monday August 14th until Saturday August 19th @ 5:15pm.
This will be Edinburgh Fringe Premiere of the play The Only Punk Rocker in the Village .The origins of the play began from a poem of Dermott Petty's titled 'When Punk Rock Came to North Clare' published by Revival Press in Limerick.
The play will be Directed by Joan O'Hanrahan and will be performed by Dermott Petty.
Listings information
Venue: theSpace Triplex (V38) The Prince Phillip Building, EH8 9DP
Dates: 14–19 August 2023
Time: 17:15 (0hr50)
Ticket prices: £11.00 / concessions £8.00 / children £5.50
Fringe box office: 0131 226 0000 / www.edfringe.com
https://tickets.edfringe.com/whats-on/only-punk-rocker-in-the-village
Suitable 12+