Back
Colin Murphy's 'The Asylum Workshop'
'The Asylum Workshop' is being produced in Dublin in June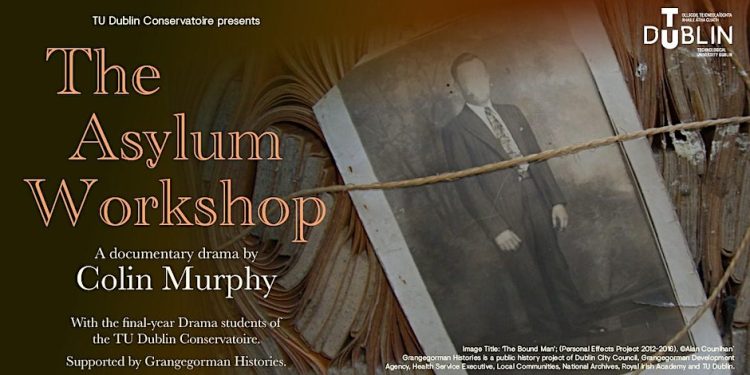 Colin Murphy's play is being produced in Dublin in June at TU Dublin Black Box Theatre East Quad, Grangegorman Lower, Dublin 7.
Wed 14th June to Sat 17th June, 7.30pm and Sat matinee 17th June, 2pm
Tues 20th June to Sat 24th June, 7.30pm and Sat matinee 24th June, 2pm
Tickets €20.00 Full and €15.00 Concession (Students/OAPS).
The Asylum Workshop
Fragments from the archive of the institution once known as the "Lunatic Asylum", Grangegorman
A documentary drama by Colin Murphy
With the final-year Drama students of the TU Dublin Conservatoire
Directed by Peter McDermott
Supported by Grangegorman Histories
About
Why did Ireland historically have a hugely disproportionate number of institutionalised psychiatric patients compared to other countries globally?
How do we confront a difficult past that took place all around us as we try to forge a new future?
The Asylum Workshop is a new documentary play by playwright Colin Murphy (The Treaty, A Day in May, Inside the GPO, Bailed Out!) about the history of the Grangegorman mental hospital in Dublin's north inner city.