Back
Racial Dynamics in Irish Television Drama
.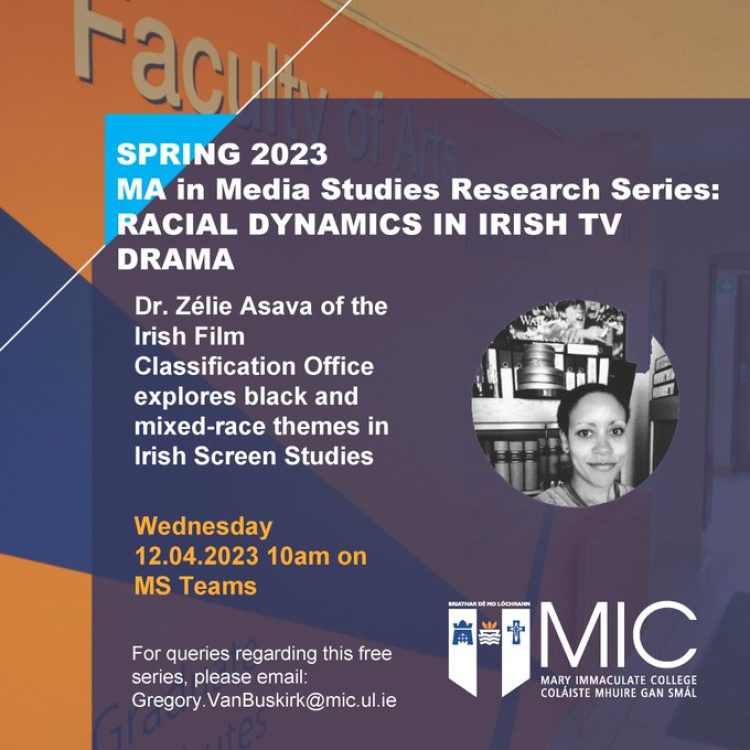 The MA in Media Studies Research Series 2023 at MIC continues on 12th April with guest Dr. Zélie Asava hosting a presentation and discussion on "Racial Dynamics in Irish Television Drama" via MS Teams at 10:00am.
MS Teams Link: https://buff.ly/3KJQq1V
The Master's in Media Studies at MIC is an innovative programme that offers students the opportunity to study a wide range of contemporary media topics at an advanced level. These include streams in Film Studies, Audio Studies and Cultural Studies.