Back
Listen: Who Cares, Parenting, Caring and the Film Industry Panel Podcast
WFT Ireland and the Writers Guild of Ireland returned to the Galway Film Fleadh last July for this in-person panel discussion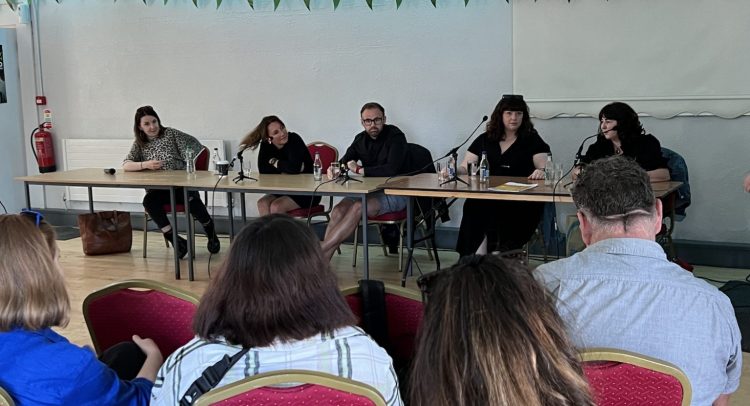 WFT Ireland and the Writers Guild of Ireland returned to the Galway Film Fleadh last July for this in-person panel discussion, which has just been released as a WFT Ireland Podcast
Our special guests Raising Films Ireland (RFI) ensured that we explored the realities of parenting and caring in the screen industries and asked how we could we make things better?
Led by moderator WFT Chair Dr. Susan Liddy, the panelists were Ailish Bracken, Chair Raising Films Ireland; Clare Monnelly, Actor; Diarmuid Goggins, Director; Hannah Quinn, Director & WFT Ireland Board Member.
This event was made possible with the support of the Broadcast Authority of Ireland.