Back
Empowering Female Writers in the Business with Jennifer Davidson
.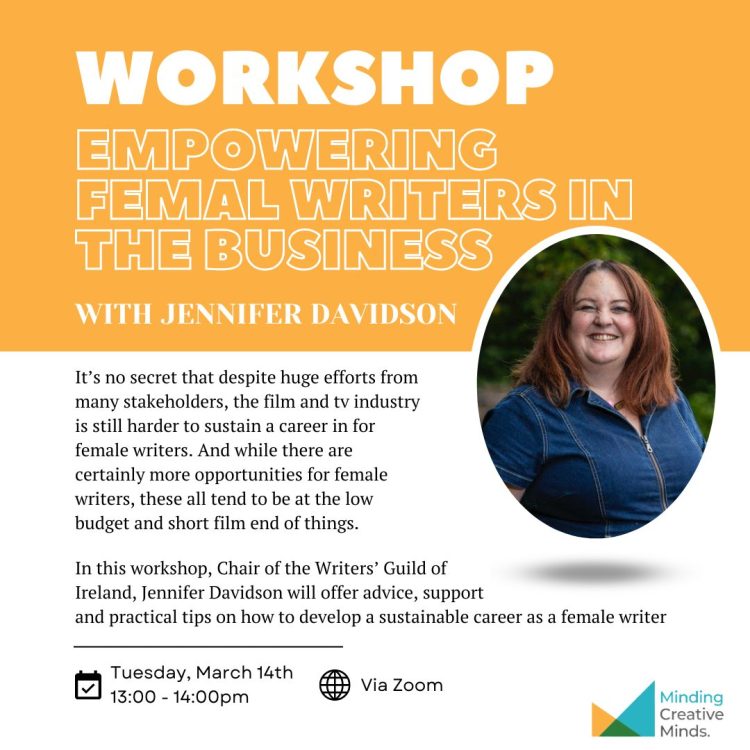 Minding Creative Minds invite you to attend an upcoming online workshop 'Empowering Female Writers in the Business' on Tuesday, March 14th from 1pm – 2pm.
In this workshop, WGI Chair Jennifer Davidson will offer advice, support and practical tips on how to develop a sustainable career as a female writer.
Minding Creative Minds is an organisation established to offer a free 24/7 wellbeing & support programme for the Irish Creative Sector.