Back
Cruinniú na nÓg 2023
Submit proposals to be part of Cruinniú na nÓg 2023.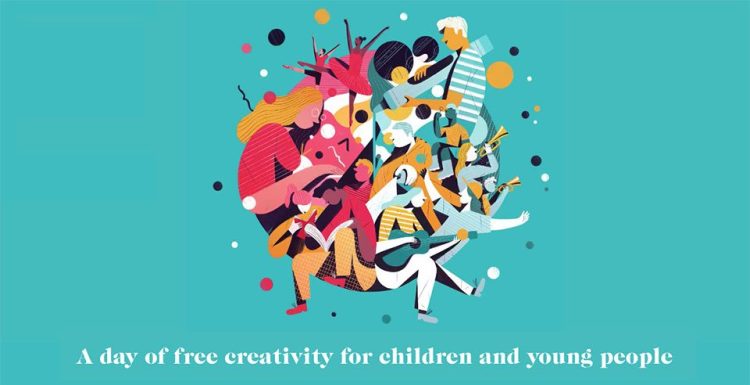 Dublin City Council has announced a call for proposals from children and young people, artists/creative practitioners, cultural organisations, and neighbourhood communities/organisations to submit proposals to be part of Cruinniú na nÓg 2023.
All proposals must be within the Dublin City Council Administrative Area.
Click here for Map of the five Dublin City Administrative Areas.
All proposals must have a clear and feasible budget.
All proposals must show feasibility of completion or demonstration on 10th June 2023.
All proposals must be submitted to us by 12 noon, Thursday 23 March 2023
Proposals can be inclusive of all art and creative forms including but not limited to visual art, music, dance, drama, storytelling, puppetry, circus, street art, performance, design, readings, poetry, architecture, etc. We are also open to innovative activities that foster creativity with food, technology, and heritage.
All proposals must respond to one of three areas of focus for 2023 – please choose from one of the following:
Focus 1 – "Give it a Go" (Funding Range €1,000 — €3,000)
Proposals could include one off masterclasses, workshops, readings, performances, and events that offer an introduction for children and young people to a new, fun, creative activity or skillset that will take place on the day of Cruinniú na nÓg. Proposals must clearly describe age range, venue, booking and marketing procedures.
Focus 2 – "Inclusion" (Funding Range €3,000-10,000)
Proposals could include specialist activities or projects for children and young people who seldom get to access high quality creative experiences. Outcomes should be demonstrated on the Saturday 10th June.
Focus 3 – "Neighbourhood" (Funding Range €5,000-15,000)
Proposal could include mini-festival, sharing or showcase in a targeted neighbourhood with a targeted community of interested children or young people. Proposals could be developmental project based with the final outcome celebrated on Saturday 10th June. Proposals should include how local partnerships bring their own resources to enhance and deliver the proposal. Proposals should describe how children and young people will be supported to collaborate and lead ideas and delivery of projects.
Have Your Say/Creative Communicators Project
For 2023, children and young people have advised on our three areas of focus – Give it a Go, Inclusion and Neighbourhood. We will be continuing to develop our advisory consultation with children and young people and are interested in hearing from any children and young people who might be interested in taking part.
Funded directly by Dublin City Council
Partners are expected to bring their own resources to support proposals. Not all events proposed may require or receive financial assistance. This will be agreed on a case by case basis.
Please note, that while we welcome all proposals through this open call process, we are also mindful that we have limited resources to support our amazingly talented population of children and young people in Dublin City. If proposals are not successful, please do not be disappointed. We will work hard to help you develop your ideas, give practical assistance and point you in the direction of how to access other funding that might relevant.
For questions, please contact Liz Coman, Assistant Arts Officer for Dublin City Council [email protected]