Back
Catalyst International Film Festival 2023 programme
.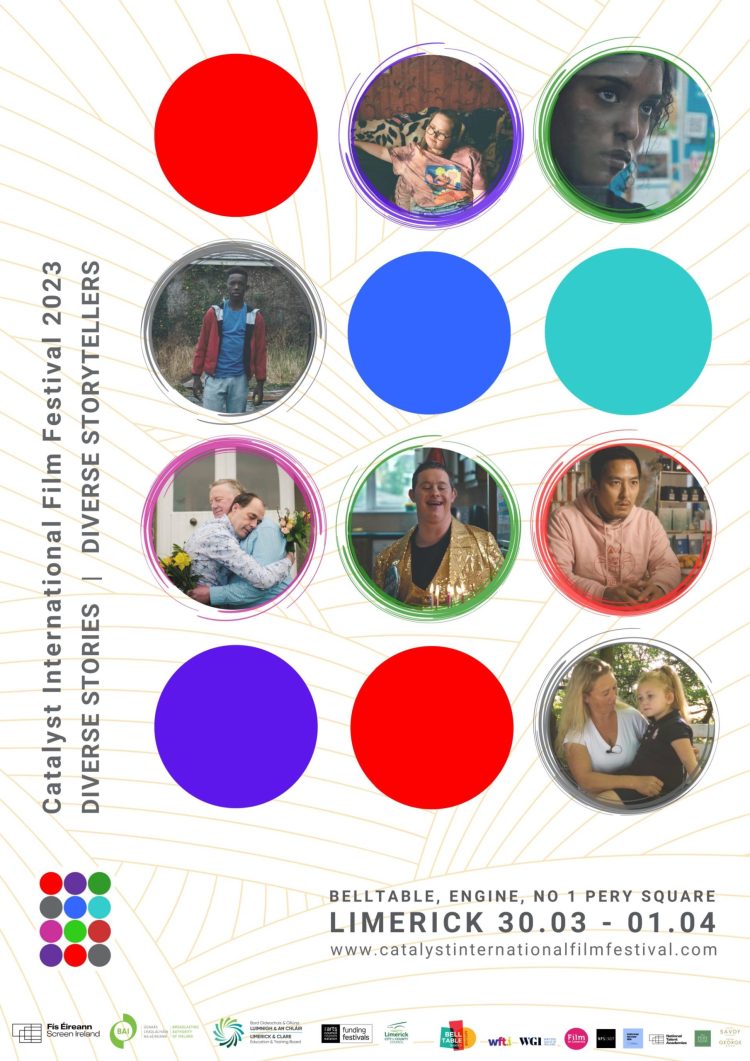 Based in Limerick, Catalyst International Film Festival will host the 4th edition of the festival presenting films, panel discussions and networking events in venues across the city Thursday 30th March-Saturday 1st April.
Catalyst will present a full programme for students on Thursday 30th March which includes an Interactive Masterclass with Screenwriter & Director Laura O'Shea, Editor & Educator Phil Shanahan and Actor & Traveller Rights Activist Martin Mahon. 
The Festival is dedicated to supporting and championing screenwriters; particularly those from under-represented groups or who write authentically about those groups. If the stories are to change, the screenwriting must be on board too. In association with the Writers Guild of Ireland, Catalyst is  delighted to host Putting the Screenwriter into the Picture panel. This event will discuss the importance of the short film script as a calling card and how writers can break through into longer forms. With panellists Jennifer Davidson Chair WGI (Fair City; Waiting for Tom), Ursula Rani Sarma Screenwriter/ Playwright (Smother; Bodkin) Carl Austin Screenwriter (Operation Cobra; Fair City), Aisling Walsh Screenwriter/ Director ( Song for a Raggy Boy; Maudie; Elizabeth is Missing), Robert Higgins Screenwriter, director, producer ( Lakelands; Angels Guard Thee). The 6 finalists in the Short Screenplay Award will each speak about their script and their work and career with the winning screenplay awards announced at the closing event on Saturday evening. 
This year's Award categories 2023 are: Best Irish Film,  Best Short Screenplay, Breakthrough Filmmaker, Best International Short, Best Short Documentary, Audience Award  and Spirit of the Festival.
Catalyst International Film Festival will run from 31st March – 1st April 2023 across Limerick City.
Tickets can be purchased from catalystinternationalfilmfestival.com