Back
NTA Film & TV Announces New Script Mentorship Scheme Participants
An opportunity for emerging and diverse script writers and script editors across the feature film and television drama sectors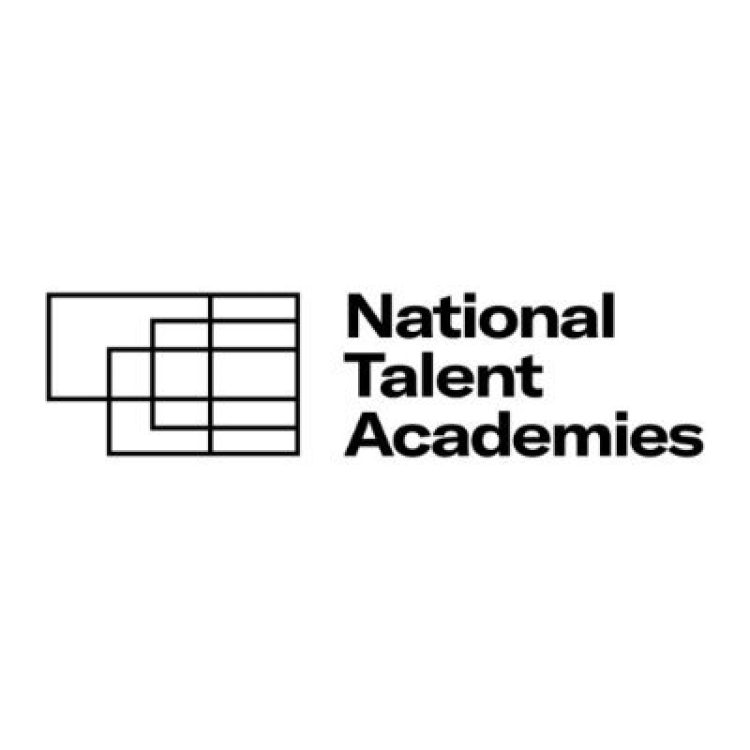 National Talent Academy for Film & TV (NTA), association Ardán and the Broadcasting Authority of Ireland (BAI), have announced the successful participants of the new Script Writers & Editors Mentorship Scheme. 
The scheme is an opportunity for emerging and diverse script writers and script editors across the feature film and television drama sectors. Each of the three Script Writers and the one Script Editor will receive an award of €500 and allotted time with their mentor, focusing on the script writing and development process. This year's esteemed mentors are Keith Potter (Kelly + Victor, Love & Friendship, Song of Granite), and Dearbhla Regan (An Cailín Ciúin and Dating Amber.)
The Script Writers will be mentored over the 3 months in one-on-one sessions. The Script Editor will shadow the mentors as they work with the Script Writers over the three-month period.
They will all take part in one-on-one sessions with their mentors to enhance their writing and editing skills and participate in bespoke workshops and networking opportunities as part of the programme.
This year's participants are:
Heather Brown (Down) – The Peace Makers
Heather is a Screenwriter. Her comedy drama The Squad has been optioned and she has a drama series and various comedy pilots in development. She was in the Writers Room for the BBC drama series Blue Lights. Heather is a BAFTA Connect member, a Women in Film & TV mentee and is represented by the Galton Agency. "Her writing has a bit of that early years Sally Wainwright vibe to it with a touch of Vic Wood… great voice in the writing." – Gregor Sharp (BBC Comedy Commissioner).
The Peace Makers
A drama about a group of trailblazing women who founded a women's political party to ensure that women had a voice at the Peace Talks.
Eoghan Heneghan (Sligo) – Salvage Value
Eoghan is an aspiring screenwriter, currently working as a copywriter in an advertising agency. His scripts span genre and setting with an interest in the complexity of human nature, in the importance of human connection, in the colloquial and the communal. A true believer that art is the best way to bring the world closer, to make sense of the chaos, to tackle ambiguity and darkness and the absurdity of life.
Salvage Value
Salvage Value follows a secretly gay retiree as he tries to navigate his sunset years in an ever-changing Ireland.
Jonathan Hughes (Limerick) – Paddy's Day
Jonathan Hughes is a screenwriter and playwright based in Limerick City.
He completed an MA degree in Script Writing at Goldsmiths University of London; where he received a scholarship to study in 2015. He also holds a BA(Hons) in Film & TV Production from the National Film School of Ireland at IADT.
Jonathan's distinctive voice has translated into surreal comedy projects that have strong universal appeal. Thus far he has received funding and support from the likes of Screen Ireland, RTE, Ardán, Filmbase, DLR First Frames and the Clones Short Film Commission and Screen Talent Europe for his short film work.
More recently, his feature and television work have seen him selected for the prestigious 4Screenwriting Mentorship scheme with Channel 4, he reached the longlist stage for BBC Studio's Writer's Academy and attended the London Screenwriters Festival Talent Campus, backed by Screen Skills Ireland. In 2022, he was selected as a finalist for the RTE/ Screen Ireland Storyland scheme with his TV comedy pilot WARD-7, currently in development with Savage Productions. Also in 2022, the Broadcasting Authority of Ireland (BAI) awarded him funding to develop an audio drama adaptation of his short film Togetherness, for broadcast in 2023.
Paddy's Day
When it emerges that the killer stalking the small town of Carrickferns is somehow linked to local teenager Elaine, everyone is concerned for her safety. All except her gay best friend and obsessive horror fan Patrick whose jealousy over not being the 'final girl' will push him to murderous extremes.
Orla Gildea – Script Editor
Orla is an actor, writer, Drama Facilitator and Dramatherapist. She an Artistic Director with Explore Youth Theatre which she co-founded in 2016 and is affiliated to Youth Theatre Ireland. Orla is passionate about the benefits of working through the medium of drama for creative expression, personal development and healing. Orla enjoys helping and encouraging people to find their voice and see them grow in confidence. Orla loves the arts and its ability to inspire, change and empower people. Orla is drawn to the process of exploring, devising and creating something unique through characters and situations with the groups she works with.
In the last few years Orla has trained and worked in visual media, script writing and many areas of film production. In 2021 she co-wrote and produced Wishing … a short film funded by Kildare County Council Arts Service which explores isolation and romance in later life. Orla is excited to be given this opportunity by Ardán.
This scheme is run by Ardán in association with the Broadcasting Authority of Ireland (BAI) and National Talent Academy for Film & TV (NTA) and is managed by Ardán.