Back
Michael J. Harnett
'The Cloudspotter' opens the 2023 programme in Bewleys Cafe Theatre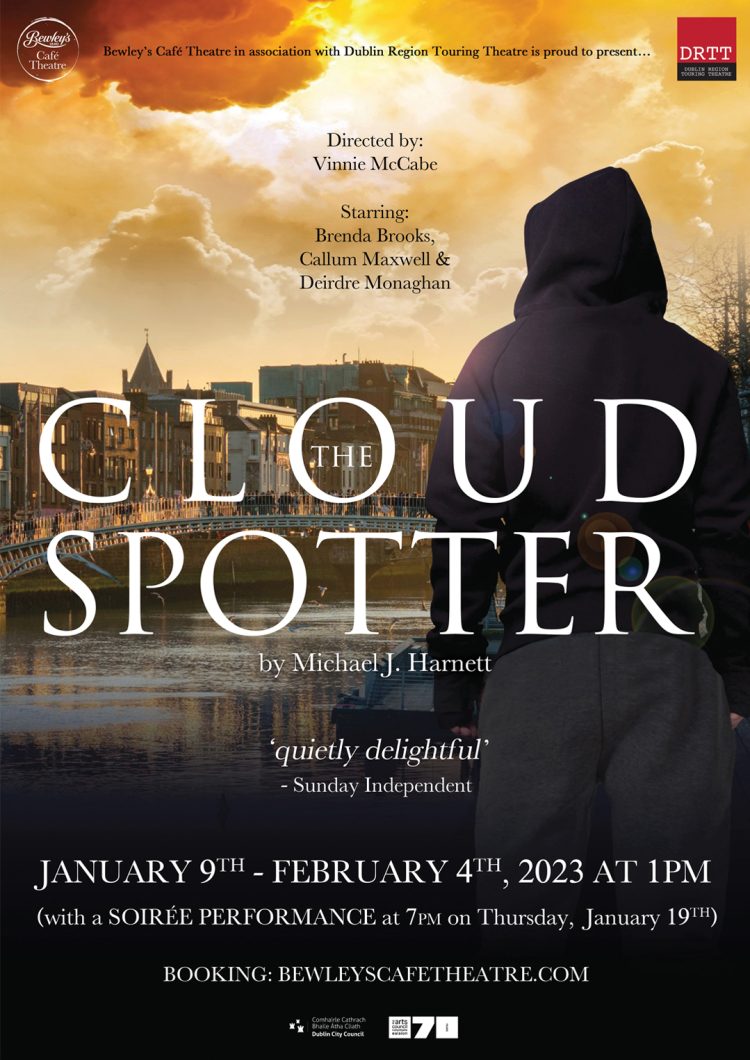 The Cloudspotter by Michael J. Harnett opens the 2023 programme in Bewleys Cafe Theatre on the 9th January for a four-week run.
Thomas and his Nan live near the Five Lamps. He's sixteen. She's almost seventy. She took him in after his mother died. He'd nowhere else to go. Nan's in the early stages of dementia. Leaves the front door open. Loses her phone and her glasses. But Thomas doesn't worry. Hasn't he just landed a part in a murder mystery film in Wicklow? Or has he? And shortly he'll be heading for Hollywood. And more! He'll be bringing Nan with him.
But reality strikes when Nan is caught with a kettle under her coat in Dunnes. And she can't remember her name. The rest of the family want Nan put away. But Nan won't be separated from her grandson. And he feels the same about her.
Starring Deirdre Monaghan, Brenda Brooks and Callum Maxwell, the play is directed by Vinnie McCabe.
Tickets available here.