Back
Fastnet Film Festival Open Applications
The festival includes a Best Screenplay Prize.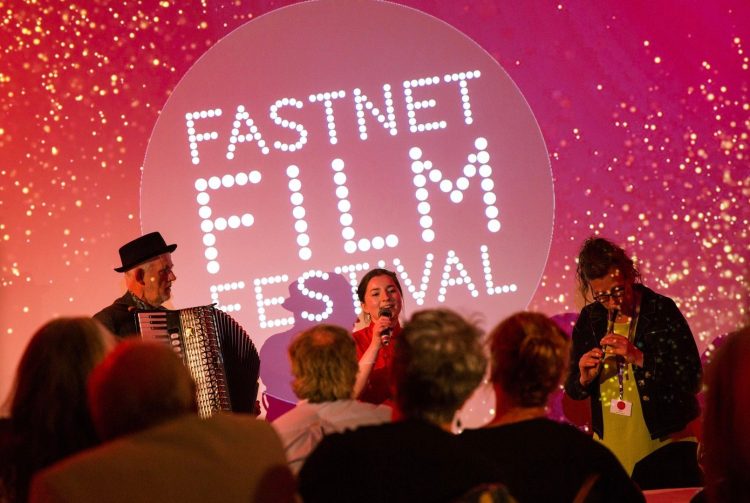 Fastnet Film Festival has announced a Call for Entries with a prize fund of €20,000. The 15th Fastnet Festival takes place from May 24 – 28, 2023.
Annually, over 5 days at the end of May, visitors can view the current year's 200+ Competition shorts, screened in every corner of the village, attend Q&As, Premieres, Workshops and Discussions, enjoy superb family entertainment at the Fringe all in the beautiful seaside town of Schull, West Cork.
The deadline for entry is January 11, 2023.
Further details here.
This year's awards include:
Best Irish Short Film – Cash Prize €5,000
Best International Film – Cash Prize €5,000
Best Irish Language Film – Cash Prize €1,000
Best in Cork – Cash Prize €1,000
Best Student of Media & Film Studies (Ireland Only) – Cash Prize €1,000
An-Sophie Fontaine Human Rights Award in Documentary Film – Cash prize €500
Best Young Filmmaker (Under 19) – Cash Prize €500
Best Drama – Cash Prize €500
Best Comedy – Cash Prize €500
Best Documentary – Cash Prize €500
Best Art House – Cash Prize €500
Best Animation – Cash Prize €500
Best Direction – Cash Prize €500
Best Screenplay – Cash Prize €500
Best Original Music – Cash Prize €500
Best Cinematography– Cash Prize €500
Best Editing – Cash Prize €500
Best Sound Design – Cash Prize €500