Back
WGI & BAI Adding to Your Writers Toolbox Workshop With Dee Roycroft and Margaret Ward
Unearth the techniques and tools that are the bedrock of working in film and TV.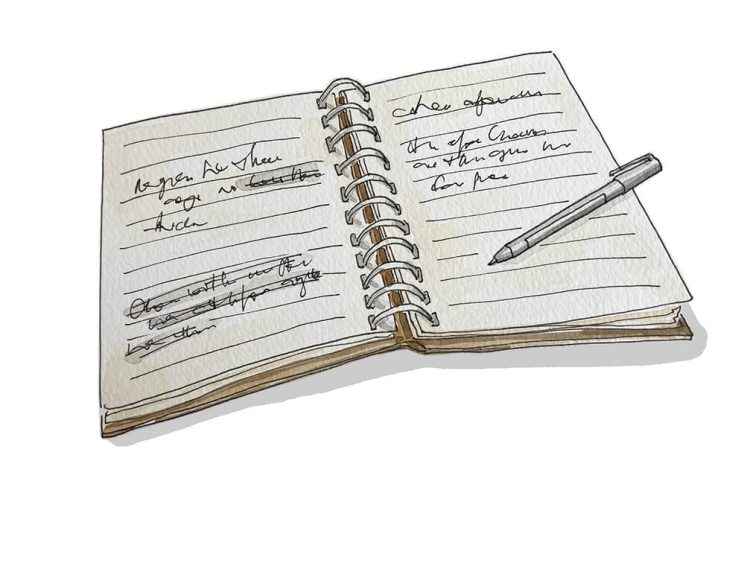 On these workshops, Women+ WGI members have a chance to unearth the techniques and tools that are the bedrock of working in film and TV. What do you need to achieve your goals? How do you navigate the industry as a woman? How can you develop a strategy that helps you consistently overcome bumps in the road? How can you manage interpersonal relationships in the industry to your advantage? What techniques should you use when communicating and negotiating? How can you invest in yourself to ensure career longevity? The importance of your peer network. How to build your own confidence and voice. How to handle tension and conflict with others? What should you do if you feel that your gender or other aspect of your identity or personality results in unfair treatment of your work?
This workshop is a women-centred event that intends an inclusive definition of women. We are welcoming and respectful of women, including trans women and those that are nonbinary, gender non-conforming, and any others who experience womanhood in a way that is significant to them.
Please indicate in your application if you belong to any group that may be underrepresented within society on the grounds of gender, race, disability, socio-economic or other factors.
Tutors Dee Roycroft and Margaret E. Ward have extensive experience in writing, script editing, development, broadcasting and journalism. The format includes three group online workshops, followed by short individual tutoring sessions with individual participants.
Margaret E. Ward, Writer and CEO, Clear Ink
Margaret is a leadership consultant and executive coach. She worked as an investigative journalist and broadcaster for the Irish Times, Sunday Times and Newstalk and served on the board of RTÉ. She facilitates leadership, communications and networking programmes for the creative sector and advocacy groups including the Writers Guild of Ireland, X-Pollinator, RTÉ, Burn Bright (UK), Women for Election and large international technology, engineering, legal and financial firms. In 2010, she founded Women on Air, a professional network of women who are available to appear on radio and TV. She was a presenter and writer for the Altered States documentary for RTÉ in 2022 and is currently working on another documentary.
Dee Roycroft, Writer and Story/Script Editor
Dee is a freelance writer and editor. Companies she has worked with include Amazon Studios, RTÉ, CBBC, JAM Media, Telegael and SLR. She also teaches Creative Writing and Writing for Animation. Dee is currently writing on shows for Cartoon Saloon and Daily Madness, is in receipt of an Arts Council Literature Bursary and is a participant on the Mill Theatre's inaugural Mavens Programme.
The WGI gratefully acknowledges the support of the Broadcasting Authority of Ireland for this event.
Dates: Oct 12th, Nov 10th, Nov 23rd from 2pm to 4.30pm, via Zoom. Individual sessions will be organised directly with the tutors.
Apply by: 27th September 5pm
Session 1 – Oct 12th
Building your writer's toolbox
Recognising and identifying the mechanisms needed to achieve your goals as a writer.
Session 2 – Nov 10th
Exploring strategy and resilience
Examining our reactions to bumps in the road and how we can use different techniques and supports to focus on the journey.
Session 3 – Nov 23rd
Investing in your career and yourself
What are you paying attention to? How do the gaps help or hinder your career and personal goals? Do you have everything you need?
To apply: Email: info[at]script.ie with the email subject line "Adding To Your Writers Toolbox – Your name"
Please include in your email the following information, as one attachment (word doc or PDF)
Your contact details
Your bio including your writing credit(s); some brief information on your current writing project(s) or goal(s) and a few lines on why you'd like to participate in this workshop. (max 100 words in total)
Please indicate if you belong to any underrepresented group as outlined above
Did you previously participate in WGI's 'Adding to your writer's toolbox' course?