Back
Collaborating with Directors Online In-Discussion Event
.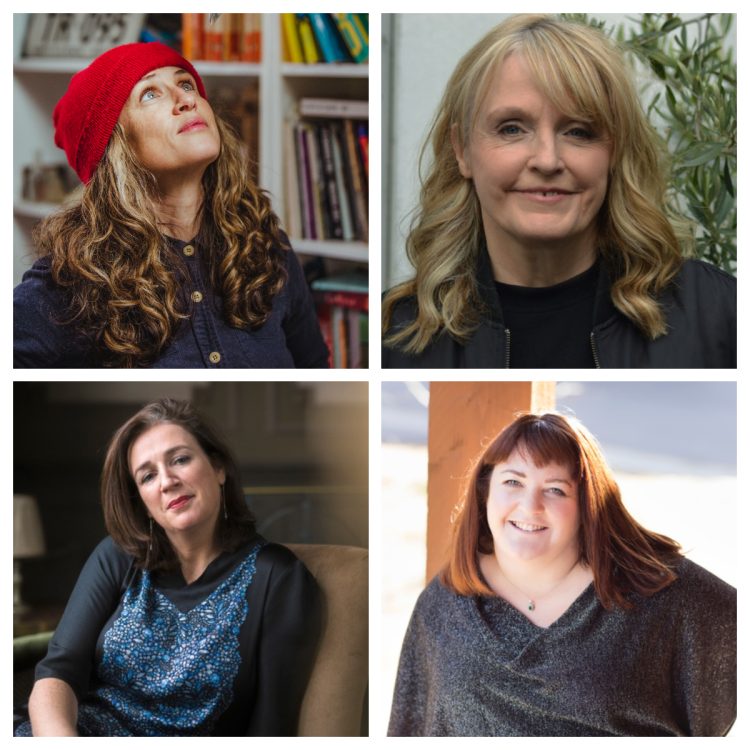 What is it like to work with directors and what steps need to be taken to develop creative and supportive partnerships? Join us for an online in-discussion event in which writer Ailbhe Keogan and directors Dearbhla Walsh and Emer Reynolds outline the ingredients for successful collaborations. Moderated by Jennifer Davidson, Chair of WGI.
Collaborating with Directors takes place on Thursday, 24th March from 11am-1pm.
This event is made possible by funding from the SSI Stakeholder fund.
Please note that members will receive a link to join the Zoom Meeting ahead of the event.
Ailbhe Keogan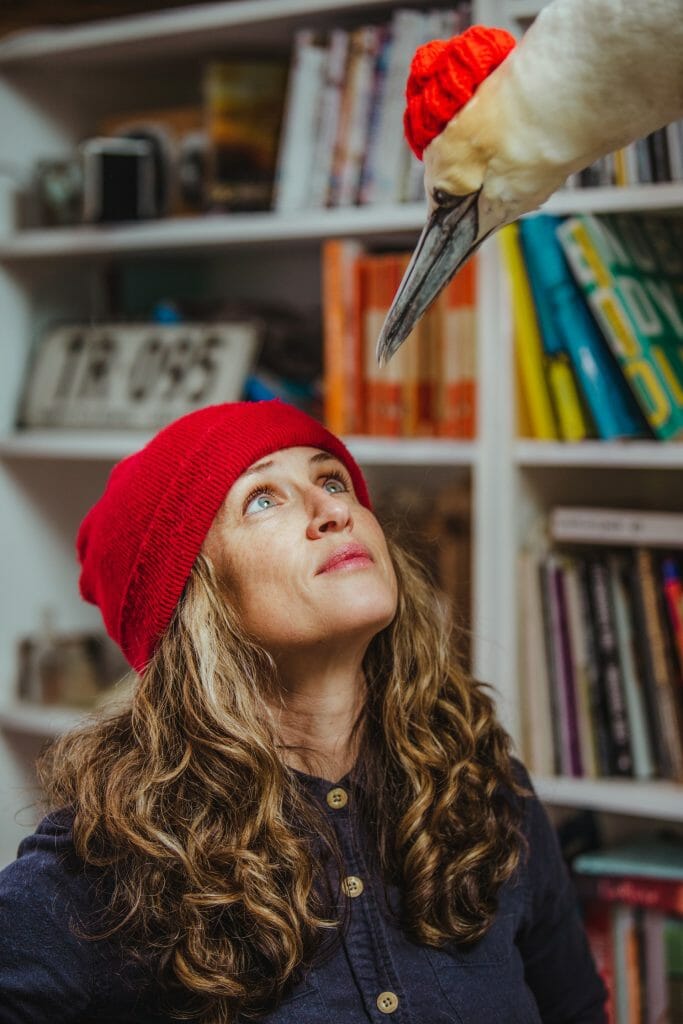 Ailbhe's first feature film, RUN & JUMP, was selected as part of the Berlin Talent
Campus Script Station and the Sundance Institute's Lab. Directed by Oscar- nominated Steph Green, it premiered at Tribeca in 2012 and the script went on to win numerous awards.
Her second feature, JOYRIDE, will be released in 2022, sold by Embankment, produced by Subotica and supported by Screen Ireland. It is directed by Emmy award-winning Emer Reynolds with Olivia Coleman in the lead role.
Her third feature, SUNLIGHT, is part of Screen Ireland's POV scheme and will be released in 2022. Produced by Blinder Films and Roisin Geraghty of Little Rose films, it is directed by award-winning Claire Dix and stars Barry Ward and Liam Carney.
Ailbhe was a writer on EMERALD, Sharon Horgan's new dark comedy TV show, which is due to be streamed on Apple TV in 2022.
Other film work includes:
THE OLD MAN & THE PRINCESS is to be directed by Richard Gorodecky and produced by Lascala Films (UK) and Port Pictures (IRE), supported by Screen Ireland.
PING PONG currently in development with Cowtown Films (IRL) and Screen Ireland, was one of 9 European projects to be selected for the 2018/19 Bridging the Dragon Project Lab in Beijing/ Berlin.
WOLFLAND, is currently in development with Little Rose films (IRL) and Screen Ireland.
TWO, with BirdFlight Films (UK), is to be directed by Chris Foggin, a Screen International Star of Tomorrow. (FISHERMAN'S FRIENDS).
Ailbhe's award-winning short film TAKE ME SWIMMING, was one of four films to be funded by the Irish Film Board Focus Shorts scheme in 2017 and went on to screen at numerous festivals.
Ailbhe was selected as one of two Irish participants on Guiding Lights 8, the UK film industry's leading mentoring programme. She was under the mentorship of Alex Garland.
Emer Reynolds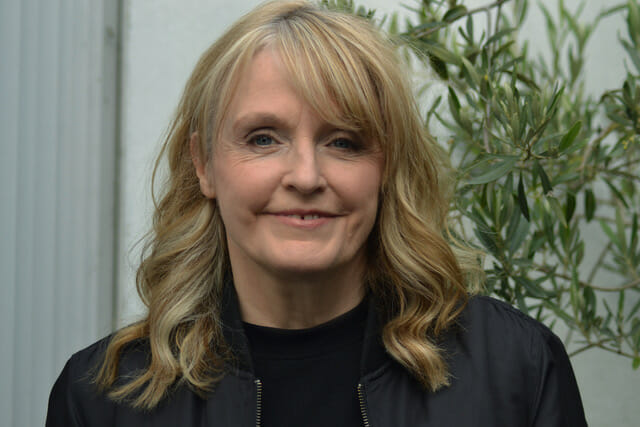 Emer Reynolds is an Emmy award-winning Director, based in Dublin, Ireland. Having enjoyed a successful and multi-award-winning 20 year career as a Film Editor – spanning features, TV Drama and documentaries – she transitioned into directing; first with feature documentaries,including the Grierson nominated HERE WAS CUBA and the multi-awarded feature documentary THE FARTHEST, which won the 2018 EMMY for OUTSTANDING SCIENCE AND TECHNOLOGY DOCUMENTARY.
Her critically acclaimed third feature documentary SONGS FOR WHILE I'M AWAY – a poetic, celebratory and intimate look at the life and work of iconic Thin Lizzy legend, Philip Lynott – has just enjoyed a wide international cinema release and was recently broadcast on BBC2.
Emer has just completed her debut narrative feature JOYRIDE written by Ailbhe Keogan, which stars Oscar-winner Olivia Colman alongside 14year old newcomer Charlie Reid, and is hoping to shoot an adaptation of the acclaimed novel MONTPELIER PARADE by Dubliner Karl Geary, in Autumn 2022.
She was the delighted recipient of The Maureen O'Hara Award 2017 at Kerry Film Festival, and The George Byrne Maverick Award by Dublin Film Critics Circle 2017.
Dearbhla Walsh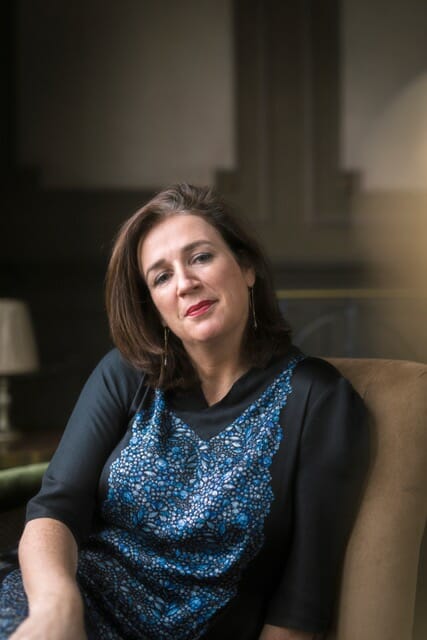 Dearbhla Walsh is an Emmy, IFTA and BAFTA award-winning director. In 2009, Walsh won the Emmy Award for Outstanding Directing for the BBC adaptation of Charles Dickens' Little Dorrit, starring Claire Foy.
Walsh directed and executive produced the pilot and series Traitors for Channel 4 and Netflix, Silence for BBC and Shameless for Channel 4. Her episodic directing credits include: Tales from the Loop, The Handmaid's Tale, Fargo, Penny Dreadful, The Tudors and Marvel's The Punisher.
Walsh directed a feature adaptation of Roald Dahl's Esio Trot for the BBC, starring Dustin Hoffman and Judi Dench. Most recently she directed and executive produced the pilot of comedy horror Shining Vale for Starz, starring Courtney Cox, Greg Kinnear and Miro Sorvino – the series of which is about to air on STARZ in the States. At the moment she is in post with a new drama comedy series from the pen of SHARON HORGAN.