Back
Industry Events at Virgin Media DIFF'22
Alongside the film programme, there is a number of industry events that might be of interest to members.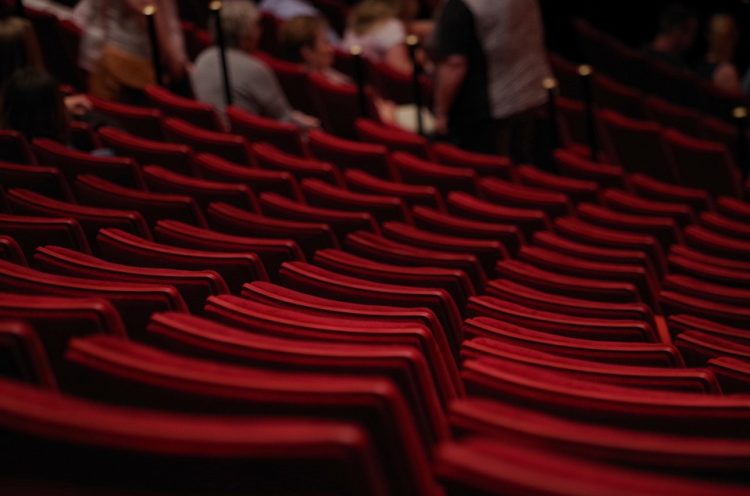 Virgin Media Dublin International Film Festival returns with a diverse programme of contemporary Irish and World cinema, inspiring documentaries and cutting-edge short films, both in cinemas and online.

You can find out more about the Festival Programme and book your place here.
Alongside the film programme, there is a number of industry events that might be of interest to members.
Virgin Media Dublin International Film Festival have kindly offered WGI members a unique 10% Discount code for all of the events. Discount code: VMDIFFxINDUSTRY
Feb 26th , 4PM | ONLINE (PRERECORDED)
Learn more about contemporary Irish screenwriting – where the inspiration springs from, how the ideas develop and the process through drafts and redrafts to the final version. Whether you're an aspiring screenwriter, a film lover or passionate about storytelling, this is an opportunity to learn about the behind the scenes process of writing a great script. Hosted by Miriam Devitt (Barry). Panel includes (Rioghnach Ni Ghrioghair (Don't Go Where I Can't Find You) Kate Dolan (You Are Not My Mother) Jade Jordan ( The Colour Between) Colm Bairead (AnCailin Ciuin), Allie O'Rourke (Punchline) Conor Mc Mahon (Let The Wong One In).


The Festival Strategy Shorts – The Life of Your Short Film
Feb 25th , 3PM | ONLINE (LIVE )
Programmers, filmmakers and festival connoisseurs Erifili Missiou, Christina Papasotiriou, Abla Kandalaft guide you through your exhibition strategy after completing your film. They outline all your distribution and exhibition options and share their best tips, starting with your aims, then navigating you through the festival circuit and introducing you to a range of screening alternatives you might never have considered.

Feb 28th , 7PM | ONLINE (LIVE)
Top Casting Directors join a live online panel discussion on how they navigate the industry in a post covid world, casting your favourite films and how to spot a star. Casting directors include Shakyra Dowling, Maureen Hughes, Susan Shopmaker, Barry Coyle, and Manuel Puro.

Feb 26th, 11:30AM | Goethe-Institut, 37 Merrion Square E, D2
Join what promises to be an informative discussion about the contemporary film festival landscape and what festivals look for when selecting films for their programmes. The panel of esteemed experts will discuss their festival, programming policies, and submission criteria. This event full of vital information is a must for anybody preparing their own international festival strategy. This year we a delighted to welcome Sharon Badal (Tribeca), Dominque Green (Dinard) and Diana Iljne (Munich)- chaired by Grainne Humphreys.

Directors Masterclass with Suzanne Bier
March 2nd, 6PM| ONLINE (PRERECORDED)
The Virgin Media International Film Festival has invited Danish film director Susanne Bier to give a masterclass on directing hosted by our very own award-winning director Neasa Hardiman Sea Fever (2019), Happy Valley (2016) and Inhumans (2017). Susanne is known for her feature films Brothers (2004), After the Wedding (2006), In a Better World (2010), Bird Box (2018), and TV show The Undoing, Bier is the first female director to win a Golden Globe Award, a Primetime Emmy Award, and a European Film Award, collectively. Bier's films often play out against a wide-reaching global backdrop, their focus is intimate, carefully exploring the explosive emotions and complexities of familial bonds. This unique combination is part of the formula that has made her Denmark's leading female filmmaker and a powerhouse worldwide. Neasa will discuss with Susanne her route into the business, making her first feature film and working with actors: casting, prep and rehearsals.