Back
A Christmas Message
WGI Director Hugh Farley looks forward to the New Year.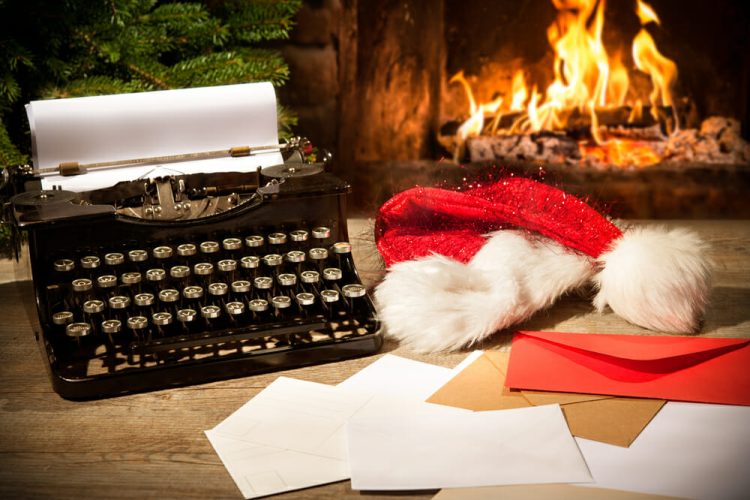 Here at the virtual WGI office we are wrapping up for Christmas.
To understate the case massively, it's been another tough year with uncertainty and worry piling on top of each other at all too frequent intervals. So maybe it's worth enumerating some of the positive things that we anticipate will bear fruit in 2022:
Screen Ireland's funding had significant increase and that will pay for an ambitious three-year programme that will see more development and production and more access streams for writers for high-end TV projects. Speaking of which, we will be rolling out a campaign to ensure that writer /creators of TV drama can have a meaningful continued creative involvement in the shows they create and are lobbying for the adoption by Irish broadcasters of Best Practice Guidelines for Continuing Drama that will lead to fairer, more transparent work practices.
Catherine Martin, Minister for Tourism, Culture, Arts, Gaeltacht, Sport and Media, has committed to a Basic Income Pilot Scheme for artists that will run in pilot form next year. It offers qualifying writers an opportunity to access a non-means tested financial support that – unlike social welfare payments allows creatives to earn additional income from their work without penalty. We'll provide more details of that scheme in the new year.
We hope to collaborate with The Abbey on some events for playwrights and overall provide a better service to those of you who work in theatre.
We have an exciting programme of events throughout the year to stimulate and inform you, run by our own inestimable Alan Kirwan. Drop us a line if there is a topic that you would like to see us cover.
Our 'Writing Talent In Ireland' directory will go live. Don't forget to create an entry for yourself. We will be adding more and more content to our website, especially our toolbox section.
You can see that there is lots to look forward to in the New Year. 'Til then, we wish you the very best of the season and hope that you stay happy and well.
Merry Christmas,
Hugh Farley
Director